4 things that could make Arthur's theme your weekend go-to dinner place
Food blogging comes with its own set of challenges. I mean, there are a bunch of advantages (most of it being delicious food almost all the time) but a food blogger is also known to be under immense strain sometimes.
And trust me I'm not talking about the missed deadlines and acid refluxes (though I'm suffering chronically with the former at the moment); but about the ceaseless Food-Critic-Syndrome. So FCS, though made up at this point, is a legit affliction that we suffer from, rendering us helpless against the unwanted scrutiny we constantly bestow even if it's a masala-puri trip with the cousins to the pani puri stall across the road. No wonder, the folks at home always think a dozen times before we are invited to eat outs.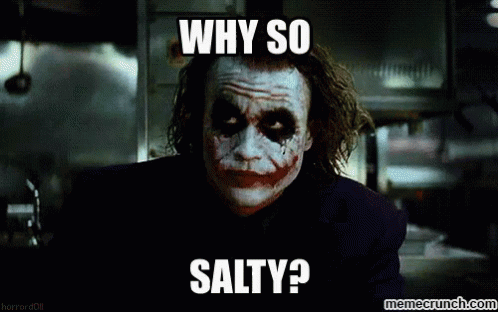 Surprisingly I still remain a ravenous glutton, though a bitchy one and a less than perfectly seasoned pasta earns my scoff before I devour it. But yes, our desensitized (or is it overtly sensitized?) palates are hardly ever blown over when out with folks in their choice of restaurants. It takes quite a lot before we might admit that we liked everything about a particular place and when we do we make sure you know.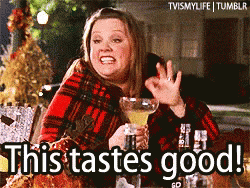 Tip
: In case suffering from FCS, try (and i repeat
try.
And this is not a drill) to keep it hold it back at home. I've learnt it the hard way, the mothers definitely don't like any feedback about the lack of seasoning in the gobi-aloo.
So the other day I visited the Arthur's Theme, Balewadi for a tasting with my blogger fam. Now, Arthur's Theme is one of the places that we have continued to frequent even after our foray into food blogging. Mr. TKD and I, both love the menu and the food here. Though we had always been to the KP outlet which is a snug place to have your meals at.
The Balewadi branch was much more open and breathable. The decor only helped highlight the European-ness of the menu. Tall ceiling with elegant chandeliers, glass facade and shrubs on the walls. There were a few tables outside too but we chose to sit in. The place is perfect for a classy date or leisurely meals on a sunday afternoon.
So lets do the title of this piece a justice and delve into the reasons that will probably compel you to give this place a visit:
1.
This cracker of a summer-in-a-bowl salad:
HAWAIIAN SALAD
I know you must be shaking your head in disapproval as you read this at my choice of an opening dish, but trust me, this is a truly beautiful dish. With summers already here, you should probably ditch your caesars and other dressy salads for this light and breezy plate. My bowl was a confetti of colors with the strips of chicken, pineapples and bell peppers tossed together with a light mayo dressing that did not over-stage the lightness of this beauty at all.
Every bite was a crunchy, juicy and delicious morsel of flavor galore. Try you must.
2.
The tale of Chicken Roulette
: ARTOIS (CHICKEN ROULETTE WITH MUSHROOM SAUCE)
Another one of my favorite.The perfectly cooked chicken, pounded and rolled with mushrooms and other fillings was served in a bed of thick and creamy mushroom sauce. The chicken was tender and the sauce really complimented the dish. Initially I thought the sauce was bland but then I realized that the chefs went easy on the salt. In fact the sauce was very flavorsome and with juicy pieces of mushrooms in it. I enjoyed finishing off the plate quite a lot (though I have to confess, I did have to add a sprinkling of salt).
It was served with potato croquettes on the side which added crunchiness to the dish. Fried food, this is what I live for.
3.
The prawn star
: LADY JENNIFER (CHAR GRILLED PRAWN IN LEMON BUTTER SAUCE)
So this was the dish that had everyone fighting over the last morsel. The prawns were grilled just right and it was juicy and crunchy at the same time. But boy oh boy, the lemon butter sauce was another level all together. So light yet so buttery smooth, the sauce did magic for the crustacean.
The silky, creamy mashed potatoes which tasted like heaven made sure this dish was the best of the night.
4.
The good news
: FOUR COURSE MEAL PLAN!
So when the food is this good, it sure doesn't come too cheap. And we will understand your plight if you are a penniless student or just a plain stingy. (Hey we don't judge) So here's the icing on the cake, Arthur's Theme has come up with a 4 course meal plan just for Rs 799! Now that's a steal.
So what's stopping you from taking bae out on a date or just going out and pampering yourself? I can't even begin to justify the value for money here because the food is out standing.
The food at Arthur's Theme has always been amazing and the new outlet isn't different from that. The 4 course meal consists of a Soups/Salads, Starters, Mains and Dessert. Each section has a good selection of some of the most popular dishes to choose out of. So rest assured that you will have a great time with the meal.
The desserts didn't really leave a mark on us that night but they were decent in their own right. Well you can't blame me, I suffer from FCS! Lets just say the dessert section does it's job of being the sweet ending to the meal, but the other courses more than make up for it anyway.
But the sweetest ending to the meal, in my opinion, would probably be the bill after you've had a sumptuous 4 course meal!