Tropical paradise in the city: Baraza Bars and Bites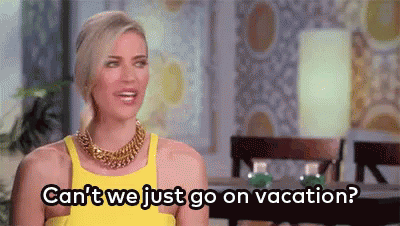 It has been boiling over in Pune and all I have been dreaming about has been a quick get-away to the sunny beaches of Goa, lying around in the sandy, sea-side shacks sipping on the millionth Pina Colada and enjoying the beautiful breeze.
That and the amazing lip-smacking fare. The restaurants there are much more experimental yet fun. The variety is mind boggling. I guess that comes with the territory. When you have to cater to a clientele spanning not only all the Indian states but continents all over the world, you tend to find new things and the local taste fuse together to bring the best (or sometimes not as good) taste on your plate.
Since my luck hasn't been the most stellar right now so a vacation to the beaches doesn't seem to be coming to fruition any time soon. But lady fortune seemed to take pity on me because I got invited to the spanking new joint in town, Baraza.
We got there for dinner and the beautiful outdoor setting, with candle lit tables, wooden deck, potted palm trees and high chairs seemed like I had walked into a nice beach side restaurant for food. The indoors were just as charming with a nice bar, french windows and a brightly lit room decorated with hundreds of bottles suspended from the ceiling.
We chose to sit out and it was pleasant with the evening breeze. A nice place to take your date to. And if you tried enough you might feel like the beach was just out of ear-shot and you weren't actually sitting in a huge and rather deserted Ishanya mall.
We started with the drinks and each one was as stellar as the other. I do get hazy memories of downing a good number of SANGRIAs (which I should inform you were amazing) and getting really happy by the time we were done with the meal. Red wine Sangria is my go-to for drinks because I am really lousy about deciding from a menu. And if you love Sangrias just as much make Baraza a must-visit!
Apart from my usual fix I also distinctly remember the COSMIC BUBBLE MARTINI which came with a side of theatrics. So it came with a martini glass loaded with candy floss and you got treated with a view of the bartender pouring a mix of vodka and citruses into it making the floss disappearing into the liquid leaving behind the cute pink and really delicious drink behind.
I also really loved the BERRY KHATTA SLUSH which tasted deliciously of kala khatta and the SOUL COOLER which had a kokum based but infused with chillies, lemon and cilantro.
But to be honest, I mostly spent the night nursing my glasses of spectacular Sangria.
Now the food was a terrific part of the night. Just recalling back about the grub is making me hungry. I would really like to encourage you to visit and be brave with the menu because everything seemed so different yet so good. But if you are just as lost as I am with the menu, here are a few things you should really consider trying:
All this while, reader, I had downed a couple more of Sangrias and yet all my fuzzy brain could think about was, 'yay, desserts'. Talk about gluttony. But I was not disappointed. Chef Irfan had a line-up of spectacular desserts that took our breath away.
Fat, pillowy CHURROS came with CHOCOLATE SAUCE and SNICKER CHUNK ICE-CREAM. The piping hot BOOZY BROWNIE with a dollop of home-made VANILLA ICE-CREAM on top was so quickly wolfed down you'd think it had done a disappearing act on the table.
I specially loved the NUTELLA CREME BRULEE with PISTACHIO AND ALMOND BISCOTTI. It did come with that signature caramelization on top to crack with a spoon and reveal the creamy and silky goodness below. It was nutty and chocolaty in the best way and the biscotti was delicious.
The night ended on a good (high) note. A definitely must-visit place that I am going back to as soon as Mr. TKD is in town.
Make sure you pay your visits as well and I hope your experience is just as good as mine. Thank you to Svetlana from Carepe Diem for having us over and Chef Irfan and team for taking such good care of us.